Year 2 Expands to Spanish-speaking Caregivers
The Family Caregiver Navigator team now has 2 bilingual Navigators in order to support Spanish-speaking caregivers with fewer barriers. While our program is focused on SW Idaho, we are able to accept calls from across the state to refer out to regional organizations that can help. Key partners in our Year 2 initiatives have included St. Luke's Health Window, Idaho Commission on Aging and Molina Healthcare. Know about an important resource for Spanish speakers that we should be referring to? Please submit your program to our database and contact us to tell us more.
This pilot project was developed by the Idaho Caregiver Alliance, Center for Study of Aging at Boise State and Area Agency on Aging. The free program provides informal family caregivers with free telephone-based support. An evidence-based assessment process identifies their biggest stress factors and our resource database and care planning process connect them directly with local resources that can assist. Resources can include respite care, workshops and trainings, information on financial support policies and beyond. Watch the video to learn more, or explore the rest of this website. Scroll down to learn more about the preliminary results of this project.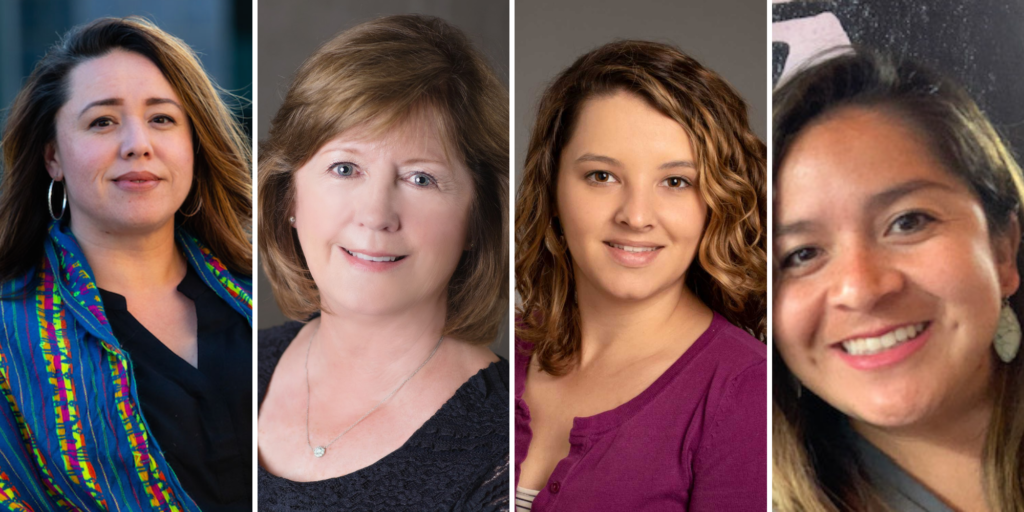 Navigators pictured left to right: Yvette Primero (of SW Area Agency on Aging), Mary Holden, Emma Ballantyne (MSW Intern), Sandra Zuidema (MSW Intern).
Preliminary Evaluation Results for September 2020 - July 2021
Below is a summary of our preliminary evaluation results. Read the full report on Year 1 by clicking here.