Reducing Stress and Improving Well-being for Idahoans is Our Goal
No matter your caregiving situation - caregiving in any form can be both a joy and a sacrifice. Our goal is to provide caregiver support by identifying the stress factors that impact your quality of life and provide potential solutions; so you can continue to be a support system for the person in need.
Take the short screener to get the initial measures of your wellbeing, and a Navigator will reach out and invite you to participate in the full assessment.
Caregiving is a fact of life for people of all ages and backgrounds. In Idaho alone, 25% of our population provides 171 million hours of unpaid support annually to those in need. This means that caregiving is affecting families all across the state; numbers that will continue to grow as our population ages. However, keep in mind that caregiving is not limited to taking care of the elderly.
Some examples of caregivers include but are not limited to:
-The young adult child who looks after their siblings because of a parent's mental illness
-The relative who takes on guardianship of a child with disabilities
-The adult child who manages their parent's medical needs
-The neighbor who regularly assists the elderly couple next door
-The parent who supports their adult child with a mental health condition
-The spouse who supports their partner with chronic health conditions
Family Caregiver Navigator works with caregivers to create a sustainable plan for caregiver support along their journey. Unlike many programs, our focus is on the caregiver, not the person receiving care.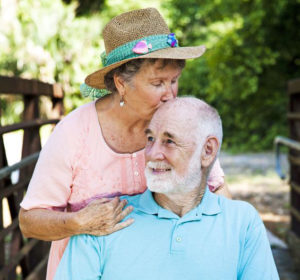 How to Get Started:
Explore the Resource Library at Idaho Caregiver Alliance to find caregiving-related tools, trainings, and local service providers.
Connect with a Navigator to take the full research-based assessment that identifies your biggest stress factors
Build a Care Plan based on your assessment results and the priorities you set with the help of a Navigator
This is a free pilot project currently available to all residents of Idaho.
Ultimately, participants of the program are 100% in control every step of the way and implement their care plan however they see fit. Wherever you are in your journey - our Navigators are here to help. If you are working with a Navigator and preparing for an assessment, you can download a response card below to assist in tracking your responses. If you are using a screen-reader, we recommend downloading this version.
Still not sure if the program is for you? Consult our FAQ below for more information, or contact us at 208-426-5899 or info@caregivernavigator.org.
Frequently Asked Questions
What's your definition of a caregiver? I'm not sure if I qualify.
Many people wonder what qualifies as a caregiver and the truth is - caregiving is a spectrum that depends on the care recipient's age, ability, capacity, and other support systems that are in use. Some caregivers have light support duties they can do on a weekly basis, while others must provide 24-hour support.
For the purposes of our program, we identify a caregiver as any adult over the age of 18 who provides unpaid or family support to another individual with physical, intellectual or cognitive disabilities, mental health conditions or a chronic illness. While caregivers are frequently related to their care recipient, that is not always the case. Some people are caregivers for their neighbors, friends, or other people in their extended network.
Why should I participate in this program? I'm busy and can handle the stress for now.
As caregivers, we don't always take the time to stop and focus on our own needs. But in doing so, we can often prevent future problems down the line. Taking the time to assess and address your own needs not only improves your caregiving relationship, but it can positively impact all other areas of your life.
Our process is based on clinical research out of the University of Wisconsin-Madison that concluded reducing stress levels in caregivers has big results. Caregivers who participated in a customized care plan were less likely to use emergency crisis services and less likely to seek long-term care options for their care recipient. They also reported a decrease in stress levels - even when their caregiving demands were highest. 
Our commitment to caregivers means the assessment and referral process is comprehensive and examines a number of factors, including:
Training or support you might need to perform specific tasks related to your caregiving
Challenges you may have in your relationships as they evolve due to your caregiving role
Caregiving duties that are the most stressful for you, and what local resources exist to help alleviate those burdens
As a participant of the program, you'll have a care plan to fall back on when stressful times arise. Having a sustainable plan not only improves your quality of life, but it also ensures you can continue to fully support the person you care for.
What is the cost of the program?
The Family Caregiver Navigator program is free of charge to participants and Medicaid enrollment is not required.
Can you explain the process in detail? I hear you make care plans or maps?
A caregiving "map" is a short-hand term for the individualized care plan you will create with the Navigator, connecting you with resources that can help you here in Idaho and beyond. This is different than a "care map" you may have drawn in a workshop or training with the Idaho Caregiver Alliance. This individualized care plan focuses on local resources and services that can support the caregiver in their own health and wellness.
Here's how it works:
Take our brief screener online and the Navigator will reach out and connect. Or skip this step and simply call us at 208-426-5899 or schedule an appointment. At a determined time, the Navigator will conduct an assessment that examines your individual caregiving factors such as relationship management, task management, and self-care. The assessment is conducted by telephone or Zoom depending on your preference.
The Navigator generates a list of recommendations based on results, ranging from services you may need for your loved one (i.e. respite care or Medicaid enrollment) to services you may need for yourself (i.e. support groups, wellness workshops, financial support policies). Together you will identify priorities for follow-up in a custom care plan.
The Navigator works to connect you directly with resources for caregiver support whenever possible. Appointments at the 3-month and 6-month mark are available to formally check-in but you can reach out to the Navigator at any time to amend or update your care plan.
We receive some financial compensation for caregiving. Do we qualify for this service?
Yes, any adult in Idaho who provides caregiver support to a friend or family member can qualify, even if they are a Certified Family Home or receive financial support in some way.
What is the follow-up process and how long does this take?
How much time a caregiver spends working with a Navigator in the program all depends on the caregiver's needs, comfort level, and their level of engagement with their care plan. Ultimately there are 4 core appointments that make up the program.
In-depth assessment: 45-60 minutes
Care plan consultation: 30-45 minutes
Care plan check-in, 3 months: 45-60 minutes
Care plan check-in, 6 months: 45-60 minutes
At any point in between these appointments, the caregiver is free to get in touch with the Navigator if they need additional help or would like to amend their plan. Care plans can revisited every 3 months for the duration of the program, or as needed at the discretion of the caregiver. The caregiver will also receive brief weekly surveys via text message to send updates on their progress, which will alert the Navigator to reach out if needed.
I care for more than one person, how do I respond to the assessment?
If you care for more than one person, we recommend taking the assessment once for each person you are caring for. If you are working with a Navigator, they can generate a care plan that incorporates both unique caregiving scenarios. Or, if you prefer, you can participate in the program by focusing on your most challenging caregiving relationship.
How is my data used?
We are HIPAA-compliant and no identifying information will be shared without your consent. Any data we share will be with our community partners in order to better serve caregivers and will be grouped data, without personal information. 
Is this process accessible to those with disabilities?
We do our best to serve our participants with disabilities and/or impairments. Please let us know if you require accommodation and we will provide an interpreter or provide information in a more accessible format.
What about non-English speakers?
Family Caregiver Navigator uses on-demand interpretation services to serve non-English speaking participants via telephone in over a dozen languages. Email and text communication is available in English and Spanish. See our Español section for a downloadable postcard and explanation of our program.
How have caregivers been impacted by this program?